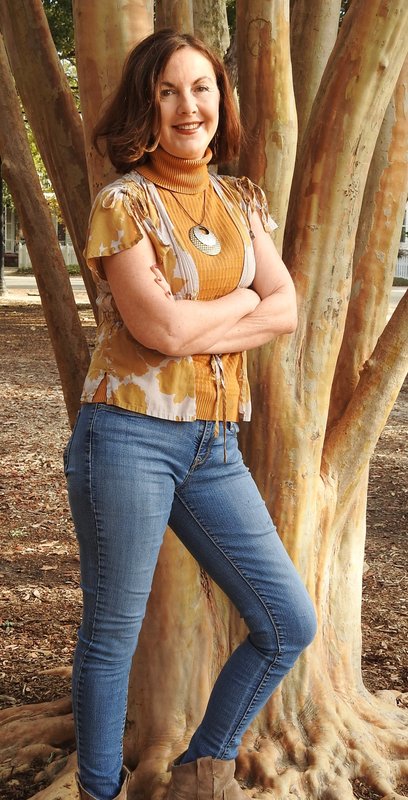 Katherine Nelson-Born grew up in New Orleans where she earned her undergraduate degree in English from the University of New Orleans before moving to Richmond, Virginia, to earn her MFA from Virginia Commonwealth University. Katherine then attended Georgia State University, where she earned her PhD in English.
Katherine's poems have appeared in numerous journals, including
Alyss
, Birmingham Poetry Review, Emerald Coast Review, Excelsior
ReView
, GSU Review, Longleaf Pine, Maple Leaf Rag and Penumbra.
Katherine's poetry earned "Honorable Mention" at the 2015 Alabama Writers Conclave. Her poetry also previously won the University of New Orleans/ Tennessee Williams Ellipsis award for poetry and placed twice among finalists in the Agnes Scott College Writer's Festival.
Katherine's premiere poetry chapbook,
When Mockingbirds Sing,
was published in 2016 by Finishing Line Press, which can be purchased by clicking
HERE
.
Look for Katherine's first full-length book of poems, Bone Geometry, forthcoming soon.
​
Currently, Katherine is completing a new novel and consulting for K & K Creative Editing.
Katherine currently lives and writes in Pensacola, Florida with her husband, Tim Born, of over 25 years with whom she raised her daughter, Rowan Born, who currently attends the University of Southern California.
---